Nothingface - violence
Mudvayne guitarist Greg Tribbett approached Maxwell "out of the blue" and wanted to join the band. Nothingface drummer Tommy Sickles originally helmed the drum kit for the band's demo, however, things did not work out and the search for a new drummer began. [2] The band knew former Pantera and Damageplan drummer Vinnie Paul , and tried to persuade him to join the band as their drummer. Originally, Paul was not sure if he would return to music after the death of his brother, Dimebag Darrell and an 18-month hiatus: "It was one of those things that I didn't think I'd be apart of this ever again without him, and after about a year and a half had gone by, these guys called me up, Chad [Gray] and Tom [Maxwell], they were like, 'We're thinking about putting this band together, would you be into it?' First couple of times, I told them, 'No, I don't think I'm ready to do this yet.' And they just were real persistent, they kept calling me. And one night, I had been drinking some red wine and listening to some KISS on 12" vinyl record and I said, 'You know what, lets take a shot at this, lets see what happens.'"
While lacking the sonic attack of Machine Head, the sludgy and indistinct guitar sounds of Tom Maxwell makes this album seem oddly dated and out of place, sounding like a million other derivative second rate nu-metal bands like Kilgore. Ultimately though, I can think of worse ways of spending your time, but that's not really a compliment is it? No. If you like nu-metal stripped of originality and crunch, then this is the album for the meantime, Im gonna detune my guitar down to some stupidly low tone and see if I can make my millions that way…and we're looking for someone with a silly name (like Mungle, Munky, or Flunky or something), a red boilersuit, and some dreadlocks. Any volunteers?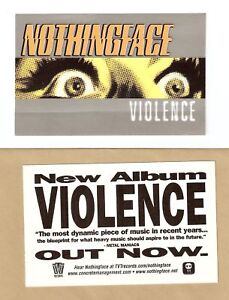 putze.entreprene.us